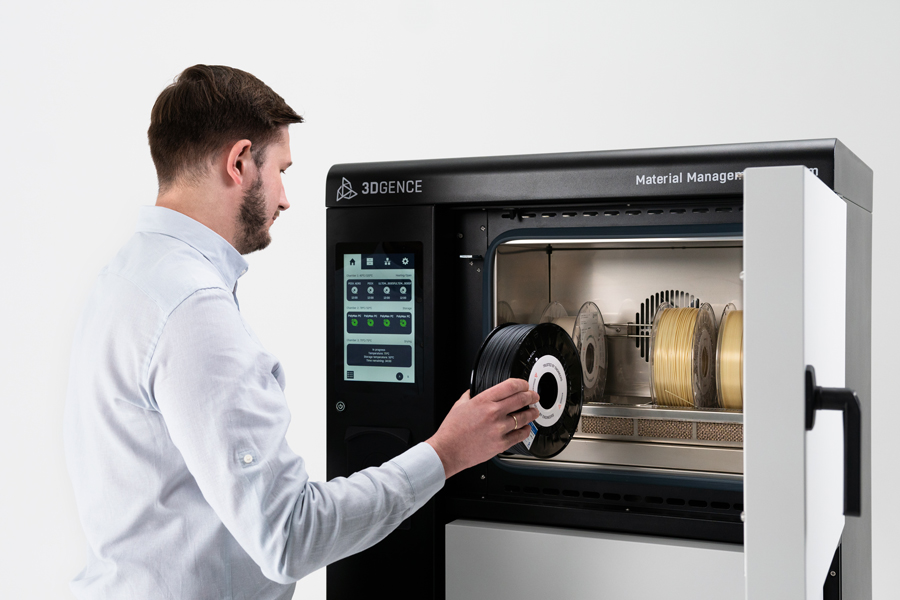 Material Management System (MMS) 
3DGence MMS automates material storage, preparation, and post-print annealing – making  successful printing of Ultra-Polymers like PEEK, ULTEM™, and Composites accurate and simplified.   
As the shift from prototyping to end-use parts has become a reality through industrial grade 3D printers and advanced materials, automation and pre-configuration ensures print success.
Improper handling and preparation of materials can result in moisture creep, print failures, warping, and low visual quality – resulting in inaccurate parts and significantly reduced productivity.
Ensure print productivity, part integrity, and the highest quality with our Material Management System.